Hi there! Wanna the solution right now? Go ahead and skip these paragraphs. Let me tell you a story: I haven't use at all my Keystone since last week of December more/less. I saved the keystone in a safe place, meaning in few words "No drops", "no scratches", "no water".
A week ago, I want to use it to unlock the shadow drive. I plugged the keystone and nothing happened. No lights! No music! How do I feel, what do I say. I restarted the computer like a normal human been trying to fix it. Nothing. Oh well, there is a tiny chance for thinking that the NFC chip was dead, How? No funny clue.
At this point I tried to contact Tech Support over the phone, bad idea. No one picked up the phone on Sunday. I tried to use the contact page, another bad idea, it request several details. Finally from their application I used the contact form:
On the email I sent, I described the problem with all details as possible. I got a response on Tuesday, around 48 hours after I sent the email, which is acceptable. During the communication, finally on Wednesday I got an email with instructions to install or reinstall or repair the software, in a specific order, expecting it will solve the problem. Guess what… It didn't happen.
Before getting crazy, I researched about the probability for a new NFC chip get damaged: Uncommon for new devices, very uncommon. What if someone has the same situation? On Reddit I found 3 people with the same problem, two of them related to December update and Wi-Fi drivers, the other person saying that keeps repairing the Asus software "Armoury Crate".
Wait a second, driver problem? What if a Windows Update for NFC driver didn't complete the process and It was half installed or something like that? What if… I reinstall the driver for the NFC communication? Bingo!
Steps to Fix the problem
Right click, uninstall
Now click on the magnifier on the top:
Unplug the Keystone in case you have it plugged.
Finally plug the keystone and…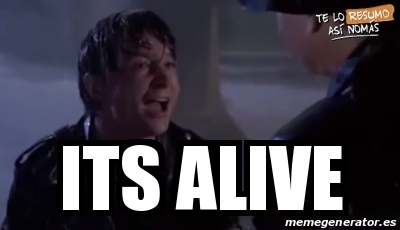 They Asus Keystone is not death! Oh Yeah~
Thank you for reading. May the force be with you. Take care and please, stay safe